Supporting Raptivists & Breaking Records in 2013
13.01.14
—
Af Lucas Nielsen
RAPOLITICS had an incredible year – our fifth one.
We were busy with 8 projects in Denmark and abroad. It was the year where we had the most visits from raptivists from around the world. The year with the greatest number of projects with an international dimension. The first year with our Egyptian partner Revolution Records. The year with our first photo exibition. The first time we made cyphers. The year with the most tracks recorded. We had our first major hip hop seminar supported by the EU. For the first time we produced teaching material for schools. We had for the first time ever visit from raptivists from Gaza. And it was the year where we visisted the most cities in Denmark. All and all, a year with great achievements for us!
Thanks to all RAPOLITICS-coaches, volunteers, raptivists, friends and supporters – in Denmark and abroad! Please accept this blog entry as our humble way of thanking you all for the love and care you have shown us.
We have two infographics about our work in 2013. Check them out – and see some of the highlights of 2013 below.
The first one shows some overall figures: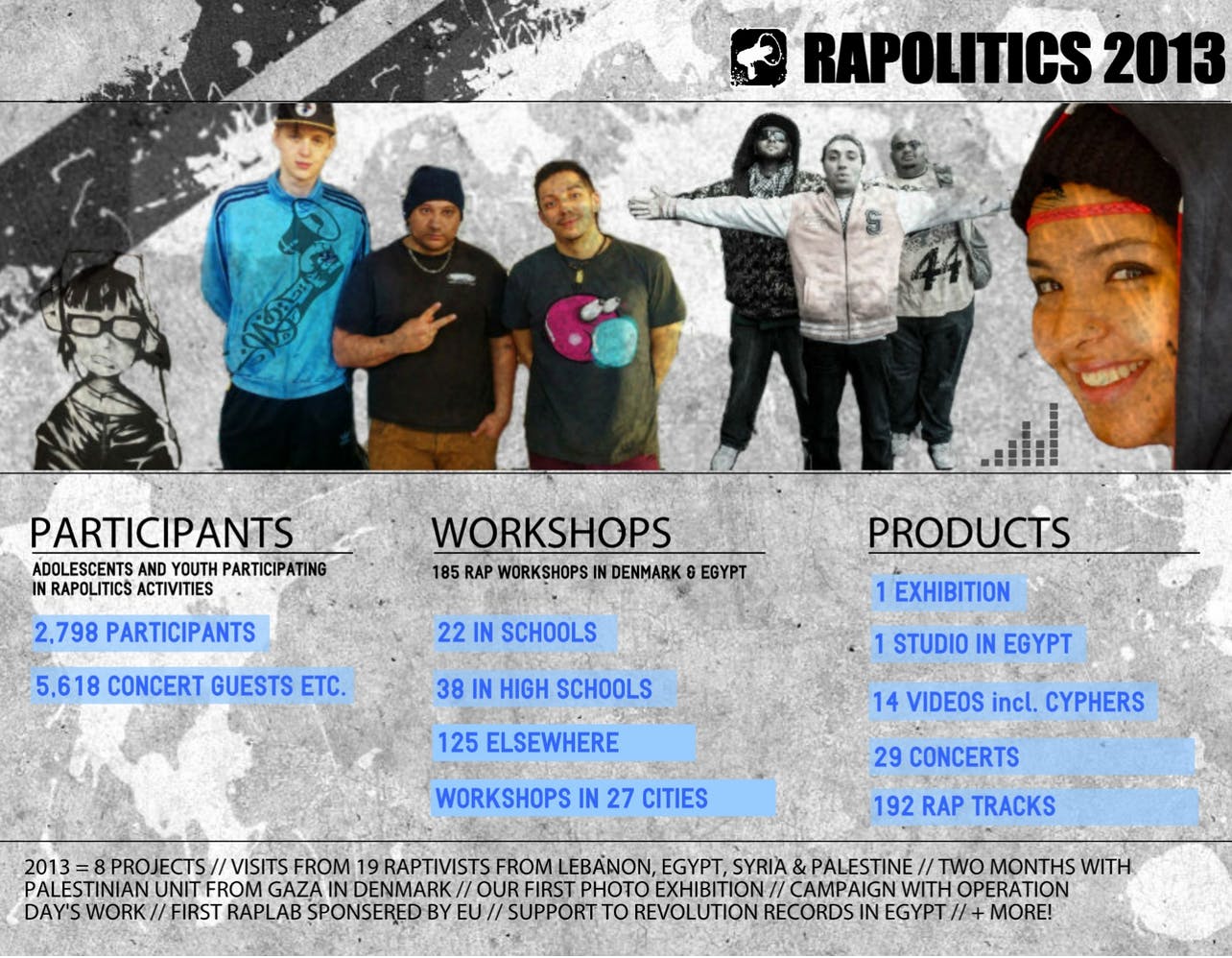 And this second infographic shows our international work: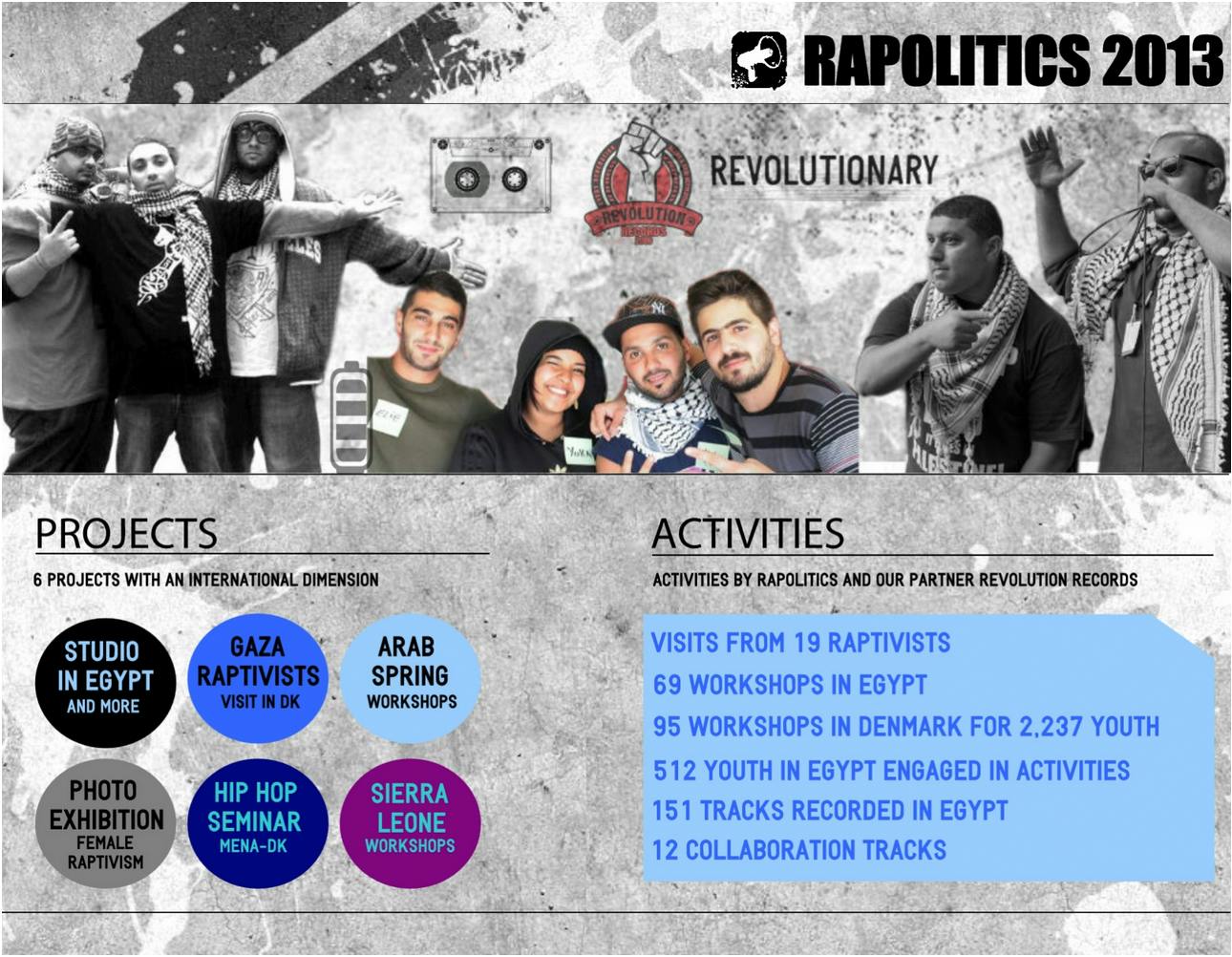 In September, 15 rappers from Lebanon, Egypt and Palestine visiting us in Denmark in order to participate in a hip hop experiment entitled RapLab. Check out one of the four rap cyphers they recorded with some of our RAPOLITICS-coaches.
Ayman and Khaled from Palestinian Unit from Gaza visited us for two months and recorded some tracks with Danish rappers.
They were very busy while touring in Denmark.
We cooperated with Hope Spoken/Broken – a project by two raptivist-friends from Gaza living in Sweden. They made a series of videos. Here you have n interview with Yukka from Alexandria, Egypt. Yukka also participated in the RapLab project mentioned above and she was the center of a photo exhibition in Denmark in late 2013.
We started a project with Revolution Records where they with our support opened a studio and training center for youth in Alexandria. The project is ongoing and will be finalized later in 2014.
We finalized a year-long project focusing on the Arab Spring, youth activism and revolutionary rap in the Middle East and North Africa.
And finally for the third year in a row, we supported Operation Day's Work's campaing which this year was all about a generation of young people living in Sierra Leone's diamond. We conducted workshops in high schools all over the country – and it was a great experience. Have a look a the campaing track with the Danish rappers Per V and Pato.
So, that was some of the highlights from 2013. In 2014, we continue our focus on Egypt, we are busy upgrading our work in schools in Denmark and we will explore new possibilities with rappers from South Sudan among many others. Stay tuned for more!